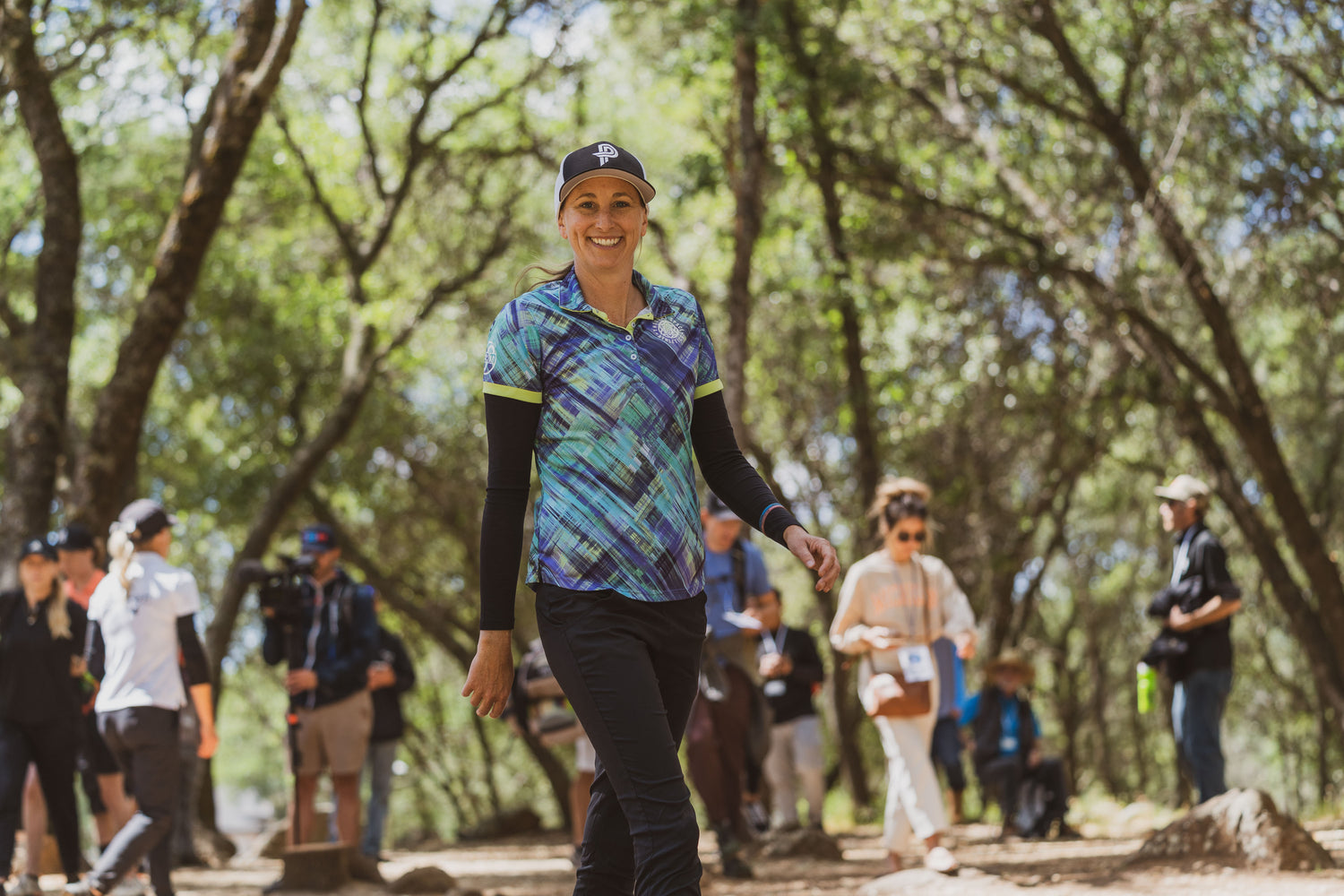 Our Story
Zoe Andyke is a touring professional disc golfer and founder of Universal Play Disc Golf (Uplay), a non-profit organization dedicated to teaching and promoting disc golf education for all levels. With a background in education as a Physical Education teacher, Zoe recognized the need for disc golf education and began teaching the sport in schools. Through her experience at every grade level, she developed effective methods for teaching disc golf.
In 2017, Zoe founded Uplay as a 501(c)(3) non-profit organization to provide more opportunities for teaching disc golf. Spreading the word, fundraising, and organizing disc golf events helped to fund teaching programs in schools and educational organizations. Today, Uplay's programs have reached over 18,000 children ranging in age from 4 to 18 years old.
Zoe and the Uplay team are passionate about continuing their mission to teach this affordable, lifelong sport that is playable by all ages, genders, and ability levels. By making disc golf accessible to everyone, Uplay is creating a more inclusive and vibrant community of disc golf enthusiasts.
Mission
At Uplay, our mission is to provide education and support for healthier lifestyles through the sport of disc golf. Disc golf is a low-impact, easy-to-learn outdoor sport that offers both physical and mental benefits, making it an excellent tool for improving overall wellness. Our programs focus on introducing disc golf to enhance physical abilities, body awareness, concentration, and goal-setting skills.
In addition to promoting physical exercise and healthy lifestyles, our programs also foster positive social and life skills. By teaching our students how to play and enjoy this exciting outdoor activity with their family and friends, we aim to equip them with the ability to teach and share their passion for disc golf with others. Our ultimate goal is to help people "Find Flight" through the inclusive and accessible sport of disc golf, while simultaneously providing them with the necessary tools to lead a healthier and more fulfilling life.
Our Core Values
•Create and Share Contagious Enthusiasm

Share the joy of playing disc golf.

•Practice and Exemplify Equity, Diversity, and Inclusion

Disc golf never discriminates; our program includes opportunity for all.

•Lead With Empathy, Presence, & Positivity

•Build Community

Create collective impact through creative collaboration.