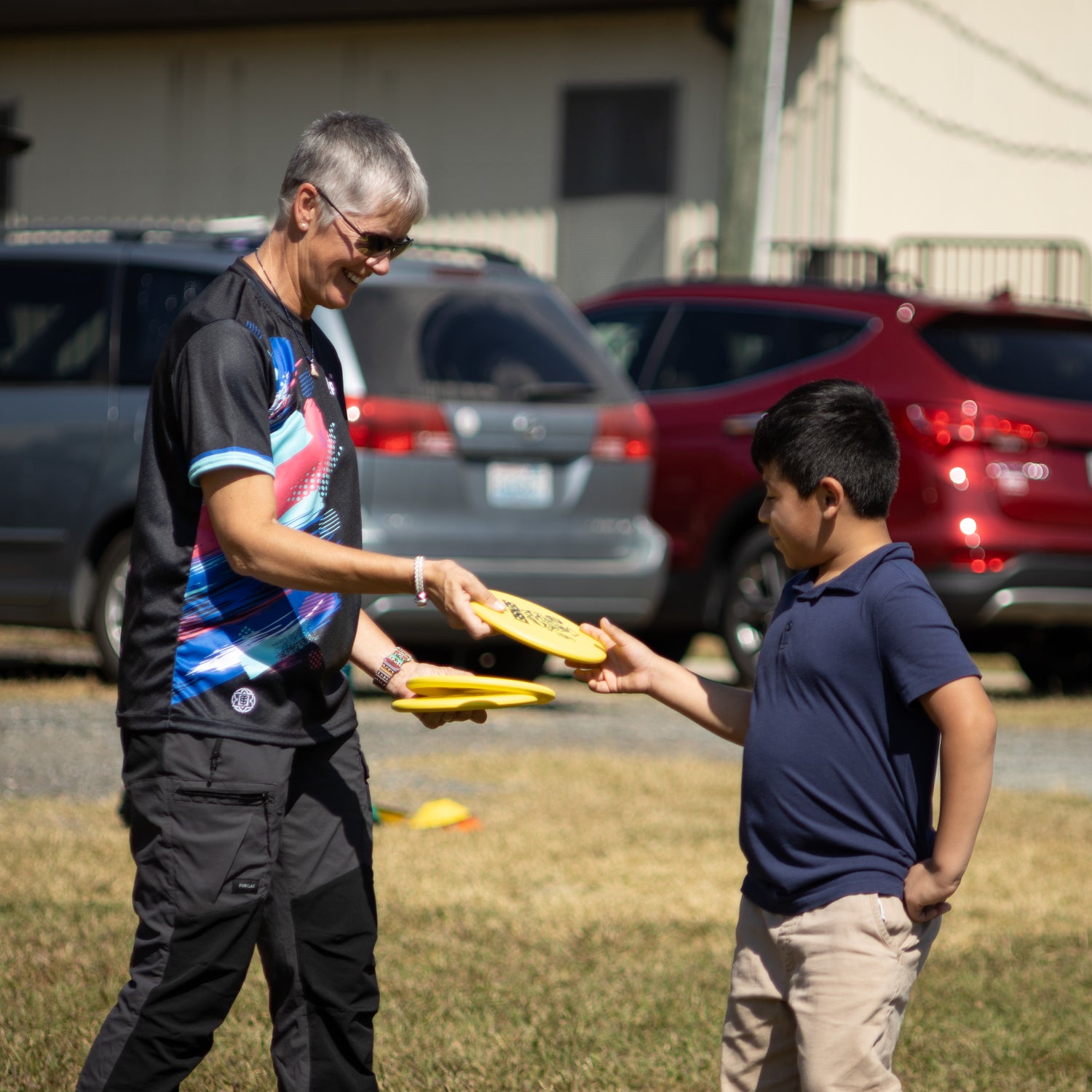 Recycled Discs Program
At Uplay, we are committed to making disc golf accessible to everyone, regardless of their financial situation. We achieve this goal by accepting used or donated discs and distributing them to kids or organizations who might not otherwise have access to them.
We believe that every child should have the opportunity to experience the joy and health benefits of disc golf, and we rely on the generosity of our supporters to make this possible.
If you are a school, youth organization, or club that needs disc golf equipment, sometimes new or sometimes used, please fill out our Recycled Disc Application. We are always looking for ways to help, and we will do our best to meet your needs.
Recycled Disc Application
Uplay's Partnership with Trash Panda
Uplay Disc Golf and Trash Panda are proud to announce their partnership in the fight against plastic waste and for the growth of disc golf. At the core of our missions is a shared commitment to growing disc golf sustainably, and our partnership allows us to achieve that in a big way.