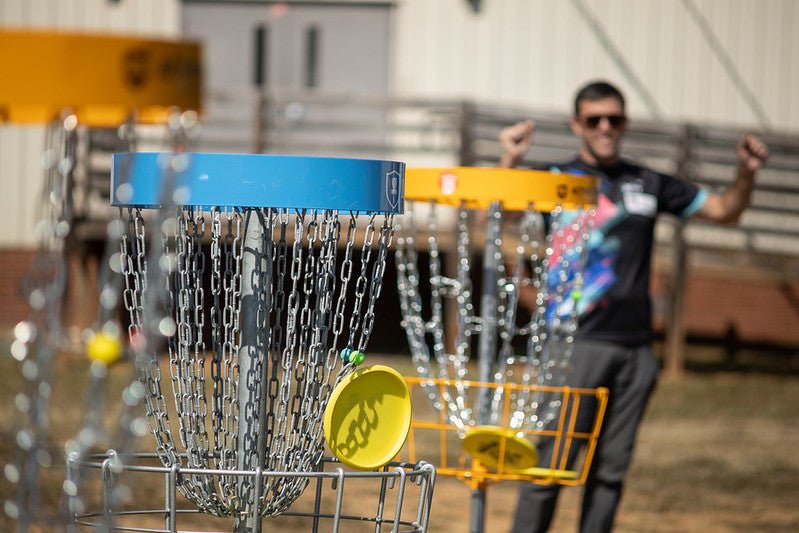 Our Impact
Uplay has successfully reached more than 18,000 children ranging from ages 4-18 years old through our programs. We are committed to our mission of continuing to teach this highly affordable and inclusive sport that can be enjoyed by individuals of all ages, genders, and abilities.
2022 Numbers
4,671 Children Taught

Between the ages of Kindergarten and 12th grade.

548 Adults Taught

Teachers, Parents and Community Members

755 Starter Packs Donated

2,753 Discs Gifted

Thanks to the generous donations from our partner, UDisc, we were able to provide 2,753 discs to students, teachers, and adults, allowing them to take the discs home and enjoy playing with family and friends.

27 Baskets Donated

The donation of 27 baskets to schools will enable them to continue playing and teaching disc golf in the future.

500+ Minis Donated

Mini discs are excellent equipment for disc golf, and they are especially popular among younger children. Thanks to Trash Panda, we were able to donate over 500 recycled plastic mini discs, which will allow more children to experience the joy of this exciting sport.